Europe as we were dreaming of
Posted by: Massimo Merlino in Articoli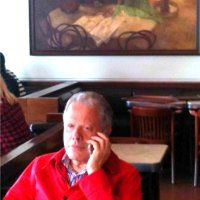 Land is slowly becoming water in Mecklemburg fields, under the shadow of the Schwerin phantastic castle. Scania blue lakes touch gently old romanic monastery. English cathedrals flower their columns in the roof. Lille dances in her rococo architecture. Spanish meseta give place to imperial ambitions. Rome embraces pilgrims with his baroque church. Prague castle symbolises an ideal good government. Moscow golden cupoles remember Bisantium empire. This is Europe vision for our generations no more rooted in one local culture, but luckily travelling and living through European unique landscape, hoping in a future United States of this continent, sitting at the table with the other big powers of the planet.
This is Europe inside the people soul, but politicians and bureaucrats builded in Brussel a strange construction, without the breath of gothic cathedrals towers, made of negotiations, compromises, regulations more and more detached from people sentiments and desires. They left untouched the power relationships which created two world wars destroying Europe, only trying to balance through regulations the cultural, social, economic big differences among the nations involved. No vision, no creativity, no leadership to reflect the people vocation to peace, progress and freedom, just an accounting approach to an expected convergence of so different economies, through constraints and constraints, without mobilising energies of citizens, not trying in any way to enrich a common culture through the contribution of the local heritage.
And at our days the return of the borders, of stereotypes, of prejudices which always animated the European scene in the past. The break up between Northern states and Mediterranean is a continuation with economic tools of the thirty years war between protestant and catholics. Some leader from Netherlands said recently that Southern people are only capable of dissipate richness in drinking and brothel. Lacking the past work on culture and ideas, immigrants don't find value to learn from but try to impose their stereotypes. The Eastern countries which have less than 20 years ago found a new freedom and good economic perspective, are the more reacting to an invasion which destabilises their values and overcomes their low growing demography.
It's time to restart. Break up if necessary to restart on totally new basis. Great Britain will leave UE but cannot leave Europe and this new repositioning of UK in the world, will be precious for a new restarting process. We must start again from our unique landscape, difficult but common history, overcoming once more the demons of division, helped better in integration by new technologies, starting from culture and ideas, from schools and heritage of a glorious past. Economy will follow our real spiritual unifying process, our travelling together, our living together, our duty to not ending in a small peninsula of Eurasia, living only with pension and state assistance. The other big powers don't stopped to wait us, they are very happy to see us in this depressing condition, we should proudly react together with the same English spirit on Brexit, and at least understand our common European heritage and vision not only from the past but for our future.