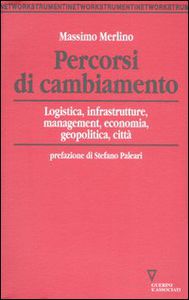 23 Set
Looking to World Change trhough Biennale Architecture Trend
Posted by: Massimo Merlino in Culture
Venice Architecture Biennale is one of the rare moments to have the World cultural trend in Italy in front of you. More than painting Art, Architecture is a true synthesis of so many economic, social, fashion and of course design trend, that gives us a quite complete foto of reality and its change process in the World. Two years ago the exhibition was full of technology and research inside the various countries, of new materials, biotech and nanotech, for building industry.  This year the focus has been on professional creativity of so many architects in the World, presenting draws, ideas, installations, more as individual contributions than as national collective efforts. Through the enormous amount of works presented, a basic classification was possible to notice: old developed countries in western world and newcomers, more and more rich and running in Asia. Architecture becomes more and more "light", green, not invasive and basically private needs focused in the first group, whereas big transformation projects in territory and cities, mainly State supported, are the main application fields in the second group.
So the logistic curve of development it's  always operating in the background and the values of Architecture in the vertical growth curve of new countries remain classical, celebrative of power and giving a strong sense of identity to people and societies in a development phase. In the countries already developed in previous centuries, Architecture tends to become more focused on private needs or/and social new needs coming  from migration and integration of new people and from the declining phase of many ex industrial cities. Pertain to the first type of contribution big new cities projects in China, with grandeur of open air Theater Greek/Roman style and big main squares like Roman Forum to give triumphant image of power and richness. To second type we find American architects designing fabulous villas for private commitment, but also simple economic condo for drop outs in city as Los Angeles.
In the national pavilions in Giardini, a vaste panoramic of European professional studies has been presented. Not only Swiss or German studies but also Chinese professional were engaged in presentations of models and projects regarding single building construction, extremely light, made of wood mainly, green  , perfectly harmonized with nature. But also in more  social projects regarding transformation of peripheral areas, creation of multicultural cities and boroughs, urban planning to favor migrants integration. Increasing space have been dedicated to landscape planning and refurbishing of degraded sites like mining areas, suburbs, industrial and logistical sites abandoned. To be quoted the high level of civilian standards of the cities public libraries in Finland, a true system of reference buildings like churches of a civil religion of books. Ecological approach for the inflatable bulb of Sweden connecting men and nature through air and water. or the common life presentation of Tchech Republic, with people and families playing in the old street of Tchesky Krumlov middle aged city. Crossing all these ideas and looking for higher emotions Japanese pavilion presented draws on which to meditate looking at them for inspiring other ideas and design.
Completely different the grandiose, national project from China, Philippines, Thailand, Brazil presented in Arsenal shipyard area, inspired by a sense of collective identity to be promoted, rooted in the local tradition but extremely advanced in technology and willing of change urban landscape and territories. An impressive exhibition of new cities to be grounded or transformed, of gigantic infrastructures on the Silk Road, of mountain or desert to be open to people living and commercial development. A role of Architecture like that of old empires of Persia or Rome, an imagine of grand vision of growth and progress. Those countries don't complain about globalization, of which they are the winners. Europe is disappearing, Italy quite not existing, only Asia is triumphant and transmit these sense of success through Architecture and public engagement in enormous projects of transformation of that world. After UK and USA the new wave of globalization will be Chinese. Losers of the first wave made two world war, losers of the second didn't react directly and disappeared, the next losers what they will do?  Arts and particularly Architecture trend are very important and reliable predictors of present and future World changes.